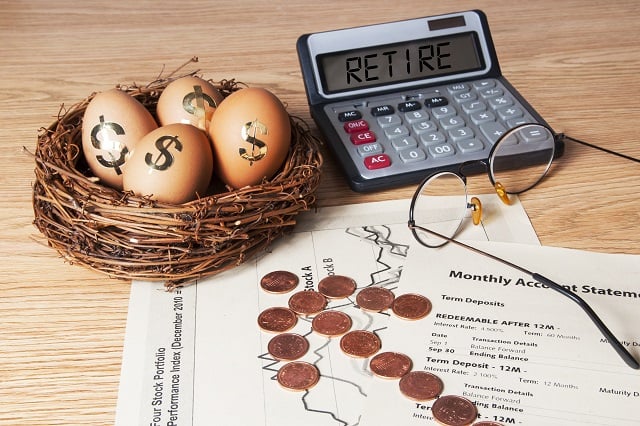 It's the end of 2016 and the beginning of a New Year. Now is the perfect time to look forward to opportunities that are going to best help you reach your long-term financial goals. What better tools do we have to prepare for our future than retirement savings accounts? And with so many different types, it can get confusing over which ones to choose from. We take a deep dive into the different retirement planning tools you can use to build a better retirement in this episode of The Money Guy Show.
Stick with us as we navigate the various types of retirement investment vehicles there are and what you should know about each one of them. We'll tell you how to leverage these tools to build your wealth and take advantage of tax-saving benefits along the way. Here's what we'll be covering as we journey down the road to retirement:
This is an episode we explore:
What to do with your money so you minimize the amount you pay in fees and taxes
Retirement tools everyone can use
Retirement tools for employees
Retirement tools for the self-employed, employers, and side hustlers
The difference between retirement savings vehicles: 401(k), 403(b), Traditional IRA, Roth IRA, Simple IRA, SEP IRA, and Solo 401(k)
Which retirement accounts offer the best tax-saving investments
Why you need to prioritize how you save money now
The super awesome benefit of 457(b) plans
Tune In and Go Beyond Common Sense with the Money Guys
This show would not be what it is today without the support of our wonderful listeners. We strive to continue making the show better and your feedback is an important part of that process.
If you have any questions/suggestions/comments/concerns (or just want to say hi!), feel free to reach out to us: [email protected] and [email protected]. You can also join the conversation on Facebook or connect on Twitter @MoneyGuyPodcast.
If you enjoyed this episode, be sure to join our community! You'll get immediate access to 15 of our most recent shows, plus you'll get future podcasts delivered straight to your inbox so you can get in on the action right away.